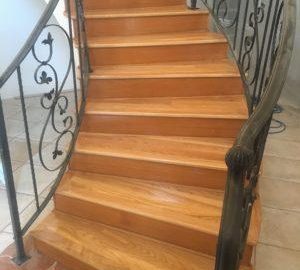 As New Age Timber Floors is publishing feature timbers each month, we decided to make this directory. This directory will list all of the blogs that we have done about timber floorboards. It will allow you to navigate to each blog and find out more information about the timber floorboards you are interested in. This will also allow you to compare with other timber floorboards. We will add to this directory each month, so make sure you save the link (or like the post) and come back to visit it later on. 
The directory is in alphabetical order for your convenience. We have also included a picture of the timber, to help you visualise if this is the timber you want in your home. Just be aware that different finishes will mean a different look for your timber and we are able to stain timber as well. This is just a guide to give you some helpful information on the main timbers that we come across when sanding and polishing floors around Perth.
We hope it helps on your quest to find the perfect timber floor for your home. Remember, if you need any advice or want an obligation free consultation, contact Mark on 0406 427 477. We service the entire Perth Metropolitan area and surrounding regional areas, so give us a call and we can work towards getting the perfect timber floor, installed, sanded and polished in your home. 
Timber Floorboards