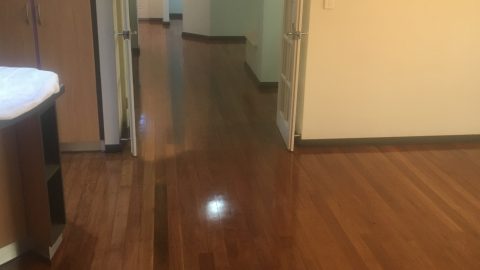 Feature Timber Floor Perth – Wandoo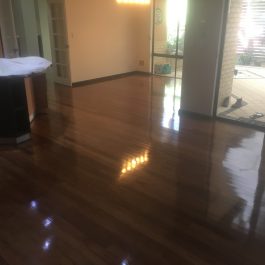 Our Feature Timber this month is Wandoo. Wandoo is a Western Australian timber, usually found in the South-West part of our state. It grows in the high rainfall area around Darken, Quindanning and up to Toodyay. This area typically gets 380-500mm of rain per year.  "White Gum" is the common name for Wandoo. Wandoo is part of the Eucalyptus family, with it's scientific name being "Eucalyptus Wandoo". Due to there being limited quantities of Wandoo, it can be a hard timber to source. 
Feature Timber Floor Perth – Wandoo's characteristics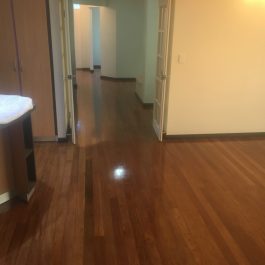 Wandoo's characteristics are as follows:
Wandoo timber floorboards can have variations in colours from pale blonde to warmish/reddish hues. 
It is a very dense timber. 
The timber grain is either interlocked or wavy. 
Wandoo records a Janka rating of 15kn for hardness. This is very hard.
Historically, Wandoo timber floors were laid while the timber was still "wet".  The hardness rating for the wet timber is 10kn rather than 15kn. This made it easier to handle, punch nails into etc. 
It can be more expensive then other Western Australian timber due to the limited quantities available. 
Although it is a little harder to source, Wandoo brings a wonderful warmth to homes. It is a fabulous Western Australian timber which will compliment most homes. A Semi-gloss coat was used to finish the Wandoo timber floors in the pictures above. This provides the timber with a lovely shine, without being too high gloss, which can be hard to maintain.
If you would like to find out more about Wandoo, please do not hesitate to contact Mark on 0406 427 477. With over 20 years experience, Mark can provide you with an obligation free consultation to work out if Wandoo is the right timber for you and your home. Alternatively, if you already have Wandoo installed, we are able to sand or re-sand your timber floors to make it shine.