Timber Flooring Perth - Perth Timber Floors Install
New Age Timber Floors will install timber floors for residential or commercial purposes. We service the Perth Metropolitan area and regional areas around Perth.
Mark, the owner of New Age Timber Floors, can give you advice on the advantages of different types of timber. Once the wood floors have been installed and polished, he will also provide advice on how to look after your feature timber floors.
We have had experience laying a wide range of timber floors around Perth, including: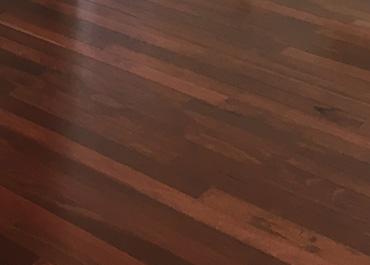 Jarrah timber floorboards (recycled and new)
Features of Jarrah
Old School class
Reddish hardwood floor
Hardwearing
eucalypt timber
Tasmanian Oak timber floorboards
Features of Tasmanian Oak
Combination of three Eucalypts timber
Small colour variation
Straight grain
Lighter cream hardwood floor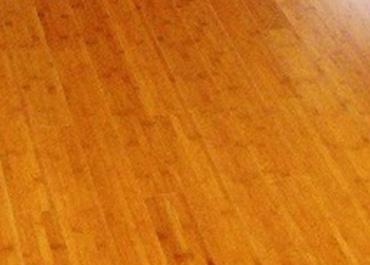 Bamboo floorboards
Features of Bamboo floorboard
May be laid over most floors variation Incl. concrete, vinyl & plywood
May be nailed or glued to the floor
Easy maintenance
Beautiful finish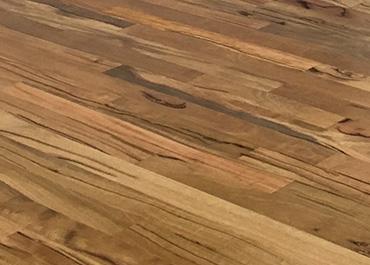 Marri timber floorboards
Features of Marri
light wood with colour from brown – cream.
Hardwearing
Durable
Blackbutt Floorboards
Features of Blackbutt
Fairly even colour
Light honey – to even pink highlights
Even grain
One of least flammable eucalypts
There are a number of different timber installation methods:
Solid Timber Flooring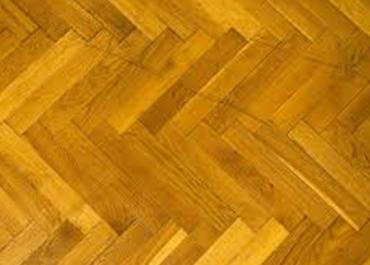 Parquetry Floors
Parquet blocks can be milled in a variety of sizes. This is a more time consuming installation process as the blocks are usually smaller than normal milled timber floorboards. However, for a unique finish, parquetry floors can certainly provide the wow factor to your home.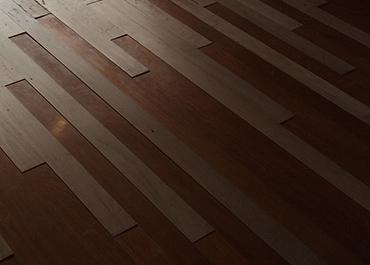 Direct Stick Floors
Cost effective however relies heavily on the evenness of the concrete floor. If the concrete floor is uneven this will show when the timber floors are installed so the slab may need to be ground and leveled prior to installation. Moisture barrier is laid and then adhesive applied to the floor. The floorboards are then weighted down or nailed, temporarily to the ensure the floorboards stick to the slab.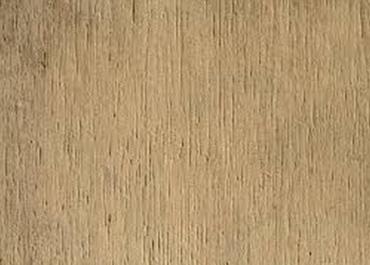 Plank on Ply Floors
Plywood is initially installed and the timber floorboards are then installed via the direct stick method or floating. This is particularly useful when the concrete slab is not level, which as mentioned above, will cause the timber floorboards to look uneven.
LAMINATE FLOORING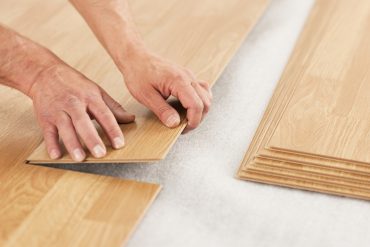 Is a good alternative to solid timber floors. The pre-engineered flooring
 is placed on an underlay creating a floating floor. There is no need to sand/coat this floor. 
The time it takes to install and finish a timber floor depends on the size of the area and finish required. After a solid timber floor has been laid we need to wait 3-4 days before sanding the floor. During this time you may walk and live on the floor if you need to. For Laminate Flooring once the floor is laid, you can walk on it/live on it instantly. 
If you have any queries in relation to timber floor installation in the Perth Metropolitan area or regional areas around Perth, do not hesitate to:
"Best Floor Sander in Perth" : Julie, Mt Hawthorn
"Takes great care and attention to detail with his floor sanding": John, Perth