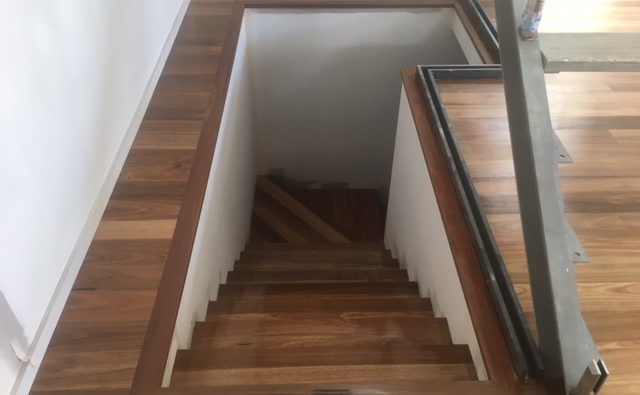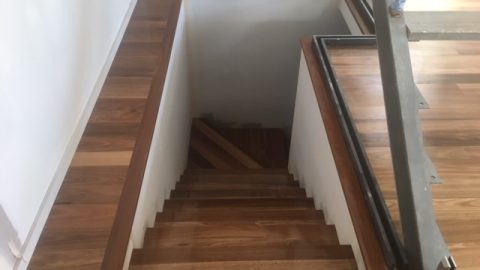 November's feature floorboards – Spotted Gum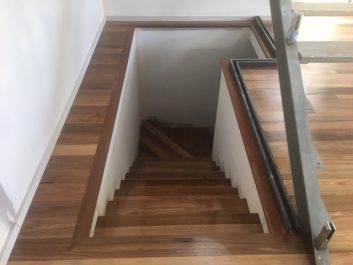 Do you like the colour of Marri floorboards but would prefer it without the heavy feature? Spotted Gum floorboards may be the choice for you. It has a similar colour scheme and grain to Marri but without as many of the gum veins, insect holes etc, that Marri is renowned for. Different grades of spotted gum will have different amounts of feature but traditionally, Spotted Gum does not have as much feature as Marri. The following blog will detail the characteristics of Spotted Gum timber and what to expect from Spotted Gum floorboards.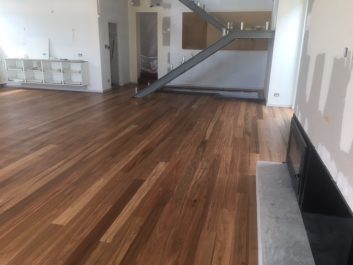 Spotted Gum Timber Characteristics
Spotted Gum has a janka hardness rating of 11kn, which is considered very hard.
Natural fire resistance.
Found on East Coat of Australia
Queensland Spotted Gum usually has a darker colouring, favouring a chocolate brown hue.
NSW Spotted Gum has a lighter colouring, with sometimes pinkish hues.
Interesting grain patterns
Currently ranges in price (for timber only from $64.50 – $108 per square metre). Prices will vary depending on supply/demand and grade of timber.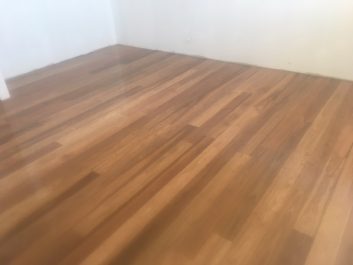 The Spotted Gum tree gets its names from the spot-like shapes that form when the tree sheds it's bark in strips. The photo directly above shows a lighter coloured Spotted Gum floorboard. This floor was finished with water base. The first photo shows the darker chocolate colour that spotted gum floorboards can come in. Always ensure you check a sample of the floorboards you are interested in. You need to ensure the colour and level of feature is what you want for your home. Spotted Gum timber is a gorgeous Australian timber, which may be the perfect compliment to your home. 
For an obligation free quote/consultation in relation to your timber floors, contact Mark on 0406 427 477. We are able to arrange for the supply of your timber floorboards, installation and sanding and polishing of your boards.