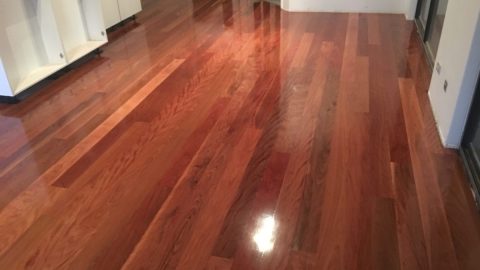 September Feature Timber Floors – Brushbox
Spring has sprung and it is time for our new Feature Timber Floors, Brushbox. Like some of the other timbers we have featured, this timber gets it's name from the look of the tree. The Brushbox tree has a squarish lower trunk, hence the "box" part of it's name. The majority of our feature timber floors have been Western Australian timber. Brushbox, however, is found in Australia but on the East Coast, between Sydney and Cairns. Read on for more information on our Feature Timber Floors: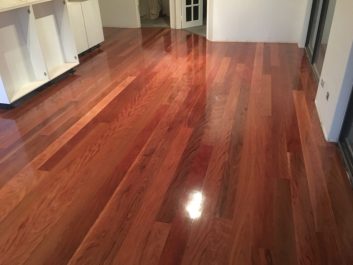 Characteristics of the Feature Timber
Chocolate/Reddish coloured wood with pink undertones;
Typically has an even texture;
Interlocking, tight grain
Janka hardness rating of 9.5kn
Waxy feel gives the wood a natural resistance to splintering  
Can be hard to get hold off so need to order early
Price range from $82.50-$121.50 per square metre for floorboard only (as of Sept 2017)
This is a gorgeous timber. The picture showcases Brushbox with a high gloss finish. The warm colours and tight grain of Brushbox makes it compatible with most decor.
It's supply can be inconsistent so if it is a timber floor you want, make sure you order the timber early to avoid delays and disappointment. Due to the arjunolic acid within the timber, which gives it the waxy feel, some coating systems do not work. Be sure to contact Mark Walker, to discuss the best coating products for this timber and to ensure you get the best result for your floorboards. Using someone who is not experienced with sanding and polishing Brushbox can cause problems. This timber can be a little more expensive then other timber floorboards but it's gorgeous reddish/browns fit well into modern living areas.
To have a Brushbox floor installed or resanded and coated, be sure to contact New Age Timber Floors on 0406 427 477 for an obligation free quote.