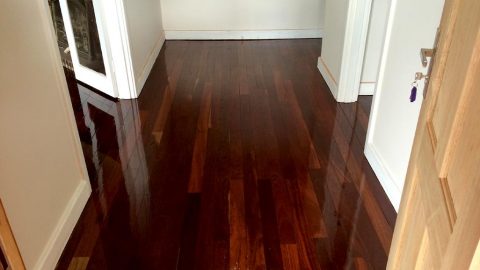 Jarrah Timber Floors
This month's feature timber is Jarrah Timber Floors. Jarrah has been used for many years in construction and housing in Western Australia. It is a very traditional floorboard. Consequently, a lot of old houses have Jarrah laying hidden underneath carpets. In addition to this, Jarrah continues to be a favourite choice for new floorboards.  There are good reasons why this gorgeous timber has stood the test of time. Read on for more information about this popular timber: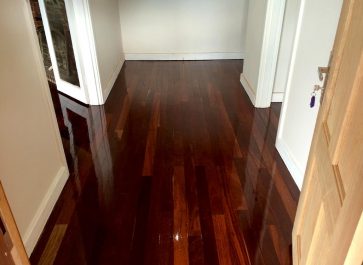 Jarrah Timber Floors Features:
Sourced in Western Australia
Has a Janka Hardness rating of 8.5kn (considered hard)
Characterised by its rich red/brown colour
It's darker colouring creates a very warm atmosphere
However, this darker colouring can make smaller/darker areas appear closed in 
Feature grade Jarrah timber can be priced as low as $43.50/metre square but may go up to almost $70/metre square for higher grade timber (note these prices are for the timber only, prices may vary due to timber availability and other factors). 
High fire resistance and durable timber.
Classic timber floor finish.
The above features explain why Jarrah Timber Floors have remained so popular. This popularity has resulted in New Age Timber Floors having a lot of experience sanding and polishing these floorboards. We regularly re-sand existing "old" Jarrah floorboards in houses which are undergoing renovation. Customers are still choosing Jarrah for their new floors too. So whether we are re-sanding exisiting Jarrah Floorboards or newly laid Jarrah, we know how to get the best result for your floor.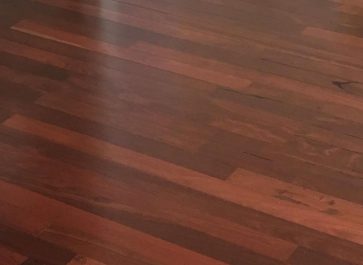 Do you have an old house? Why not have a look underneath the existing flooring and see if you are lucky enough to have old Jarrah laying underneath? Or are you looking at installing new timber floorboards? If it is a classic look you are after, be sure to have a look at the traditional Jarrah Floorboards. It is also possible to repair damaged floorboards. Contact Mark on 0406 427 477 for an obligation free quote on installing, repairing or sanding your Jarrah timber floors.