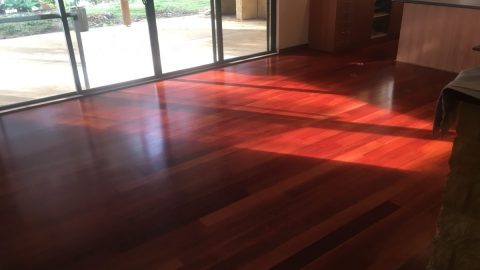 Rose Gum Timber Floor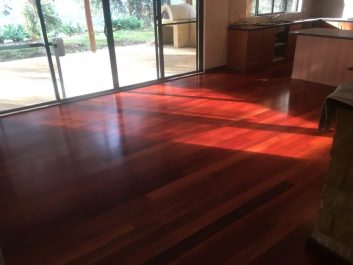 Our October Feature timber floor is Rose Gum. The stunning reddish pink of this timber is very eye catching, especially when the sun hits it like in the photo above. Rose gum brings a beautiful warmth to any home. It makes a home feel warm and inviting, conjuring images of a warm fireplace and a nice red wine. The unique colouring has made Rose Gum a popular choice for Perth timber floors. For more information about this timber floor read on below:
Rose Gum Timber Floor features:
Janka Dry Hardness rating 7.5kn
Moderate durability
Generally a straight grain timber
Occasionally a natural scribble pattern can be visible
Has soft pink and reddish colouring
Is also known as flooded gum and is a Eucalyptus tree
Found on Australia's East coast and in Brazil and South Africa
Botanical name is Eucalyptus Grandis
All timbers have natural features such as insect holes, burls and gum veins. This will be present in Rosegum timber as well. Different grades of timber will have different amounts of these natural features and it is personal preference about which grade you like. Make sure you ask to see samples of the different timber grades once you have selected your preferred timber floor. 
In relation to a timber floor's durability, the coat used to finish the timber floor needs to be taken into account. Timber floorboards have varying levels of durability. Although this may be a worthwhile consideration, customers need to be aware that the coating product used over the timber is open to scratching and scuffing as well. Hence, the durability of the timber should not be your only consideration.
For installation of your Rosegum timber floorboards or for a free consultation to discuss which timber is best for your home, contact Mark on 0406 427 477.