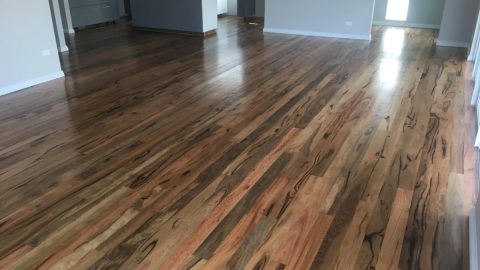 Grades of Timber – Perth Timber Floors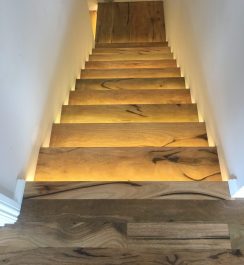 When we consult with our client's about the types of timber floors they want installed, the question about timber grades comes up. So what are the different grades of timber? Will different grades look significantly different? Is the most expensive grade of timber, always the best choice? If I go for a cheaper grade timber, will my floor be as durable? In this blog we explore why timber is graded and what to consider when you are looking to install your Perth timber floors.
Why is Timber Graded?
All floorboards are tested for structural integrity before sale and deemed acceptable for flooring. This means that whether you choose a cheaper grade floorboard (feature) or pay a premium price for select grade, the floorboards will have a similar integrity and be strong enough for your home. Therefore, the only consideration you need to think about for your Perth Timber Floors, is the aesthetic look of each timber grade.
For aesthetic purposes the timber is graded based on the amount of imperfections or feature there is in the timber. Examples of the imperfections or "feature" which can occur within the timber are: knots, burls, sap streaks, insect burrow holes and gum veins. At the timber mill, usually during the machining stage, experienced graders will visually determine the grade of the timber. The amount of feature in the timber will determine which grade it is put in. It is very important to note that colour variation is not considered when grading timber. The graders make their decision based on the number and nature of features within the timber. It is also worth noting that graders look at a sample of the timber. Consequently, there will be a few pieces in any pack of timber that have a different level of feature and will sometimes be unusable.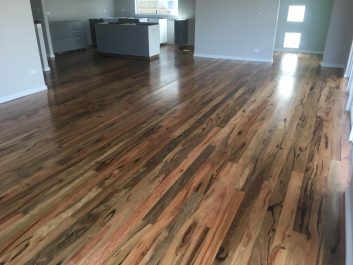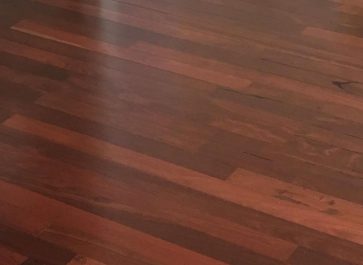 What are the different Grades for Perth Timber Floors?
Select Grade – Consistent timber with very few surface imperfections, the features that are present will be small, this is usually the most expensive grade of timber.
Standard or Better Grade – Some visible surface imperfections, moderate cost. In this timber, you can see the trees history – whether that be fire or drought, insect travels and other natural variations. Has interesting and distinctive markings that enhance the timber. 
Feature Grade – Most natural looking timber with a relatively high amount of surface imperfections or "character". Usually the cheapest grade of timber.  This is timber in it's raw form.
Which Grade should I choose for my Perth Timber Floor?
As with all styling choices, it comes down to your personal aesthetic. With epoxy filling and they way floors can be finished, Feature Grade Timber is becoming increasingly popular. Marri is renowned for its features and Marri floorboards can become a centrepiece for a house. On the other hand, select grade suits minimalist/modern styles and provides a sleek, clean finish. Standard or Better Grade can be the happy medium between the two. You might like the idea of some feature in your timber but not want the intensity of feature grade timber. 
Our biggest tip is to do your research. Ask to see samples of the different grades of timber. See if they have samples/pictures of the finished product. Also be aware of the colour variation in the timber you are ordering. If you need further advice, make sure you contact Mark on 0406 427 477 and he can talk through the options with you.