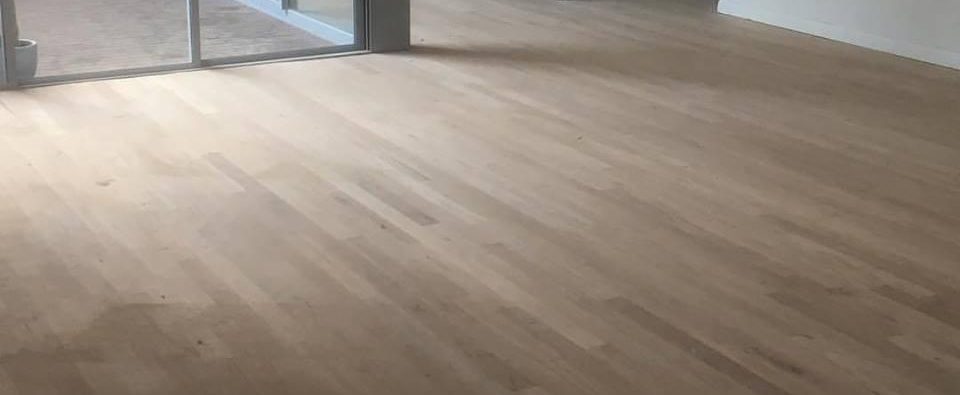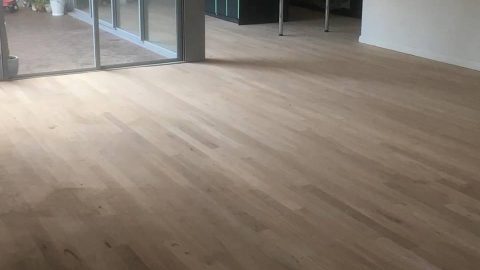 Floor Sanders:
Our Floor Sanders' machines are what give the perfect flat finish to our client's timber floors. So what floor sanders do we use and why? What other equipment is used to ensure your timber floor becomes a stand out feature in your home? Read on to find out more.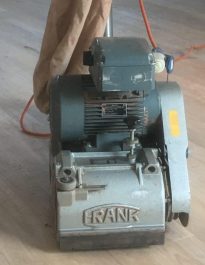 Our Frank Drum Floor Sander is the workhorse of our operation. The Frank Drum floor sander is renowned for being a quality piece of equipment. It has a dust bag to collect the wood dust that is created when sanding the floor. Sand paper is fitted to the bottom of the machine. The sand paper can be changed to finer grit sandpaper when we do our final sand. It is a heavy machine but settles on the hips of our floor sander so they can glide it across your timber floor. The machine is quite noisy so our floor sander needs to wear ear protection and we advise our client's not to be present whilst the floor is being sanded.
We also use a Canterbury Rotary Sander. This floor sander is used for the final sand to take the lines out of the floor and prepare the surface for coating. The Rotary Floor Sanders are smaller than the Frank Drum and uses a circular sandpaper.
How do we use our Floor Sanders?
Once the floor is prepped, with nails punched, our Frank Drum Floor Sander goes to work. After attaching coarse sand paper, our Floor Sander starts to level  sand the floor removing all the bumps and imperfections in your timber. The result is a flat and level timber floor. The nail holes and imperfections are then filled. A finer sand is then performed with the drum sander to remove the excess filler.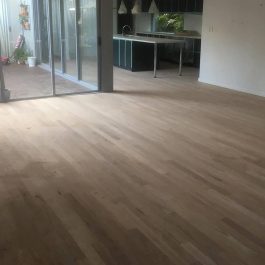 We use an edger to get into all the spaces that the big Frank Drum can not reach. This ensures the edges of your floor and the spaces inside cupboards etc are sanded. We then give the floor a final fine sand.  Our rotary sander is used to give it the fine finish we need. We vacuum several times throughout this process to suck up all the grit from the floor. The majority of the wood dust is captured in our machine's dust bag. Once the floor is flat and free from grit the coating begins.